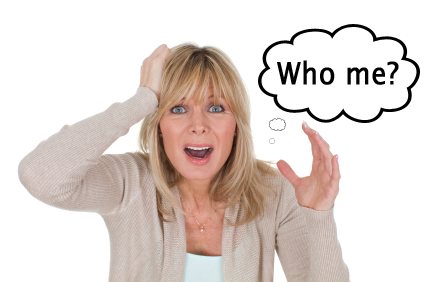 Jesus has called every believer to live a supernatural life. He has called each one of us to be a healer – to bring the Kingdom to earth so that what is in Heaven would be on earth (Matthew 6:9-10). Jesus has given a mandate to the Church – and that is to represent Him on the earth. We are called to do what Jesus did; to demonstrate the Good News through signs and wonders. In Mathew 10:7-8, Jesus commanded His disciples to preach this message: "The kingdom of heaven is near. Heal the sick, raise the dead, cleanse the leper, and to drive out demons…" The command is still the same for us today as it was for the first disciples. It was never lifted from the Church. Jesus never said, "This is only for you guys and once you're gone, my followers won't have to do any of this anymore – I'll just figure out something else later." No! Hebrews 13:8 says, "Jesus is the same yesterday and today and forever." Each one of us, no matter how ordinary we feel is called to bring the Kingdom to earth in extraordinary ways.
To live this type of life often involves venturing into new realms of risk especially when we are first beginning to move in these areas. It is very normal to feel intimidated and inadequate. But the good news is throughout the Bible we find account after account of God using people who felt inadequate to do His will (remember Gideon? – see Judges 6). God intends all of us to be carriers of His extraordinary Kingdom. It should be a normal experience that when we release the Kingdom of God extraordinary things begin to happen including miracles, healings, prophetic insight, and deliverance of the oppressed.
I heard a story of a woman who complained to God over and over about the terrible condition of the world. The Lord listened patiently to her laundry list of worldly woes. He then asked what she thought should done about all these problems. One by one, the woman listed solution after solution that would make the world a better place to live. After she was finished, the Lord promptly replied, "Those are fantastic ideas. I give you full authority to implement them." The woman responded in shock, "Who me?"
Sadly, many people shy away from spiritual gifts thinking that they do not have the power to perform supernatural feats. The reality is that they don't. None of us has the power to heal, save, prophesy, or set people free; nevertheless, God has commanded us to go and do these things – to make the world a better place to live.
In Acts 3 after Peter and John healed the crippled man at the Gate Beautiful the onlookers were obviously amazed at what they had just witnessed. There seemed to be an underlying sentiment among the crowd that Peter and John had some kind of superhero power that made them unique. In Acts 3:12 Peter tells them, "Men of Israel, why does this surprise you? Why do you stare at us as if by our own power or godliness we had made this man walk?" Then after a short sermon he adds: "By faith in the name of Jesus, this man whom you see and know was made strong…" (Acts 3:16)
To say we have the power to heal someone is inaccurate, but to say that we do not have the power to heal someone is equally inaccurate. We cannot heal anyone, but Christ in us can. We cannot set anyone free, but Christ in us can. We cannot bring anyone into the Kingdom, but Christ in us can. Conversely, it is almost as if God will not heal, deliver, and save without us. Certainly God has the power to heal us on His own. But God, in His sovereignty, has chosen to partner with believers to bring His kingdom rule to earth just as He did when He commissioned Adam in Genesis 1:28 to "fill the earth and subdue it."
In Matthew 10:8, Jesus told His disciples to give away what they had freely received. What had they freely received? [Jesus]….gave them authority to drive out evil spirits and every kind of sickness (Matthew 10:1). Obviously God had the power to rule the earth, but He chose to give the responsibility and authority to us.